Are you prepared to finish WELL?
No matter if this is your first book or your tenth, you likely have something to learn about REVISING. We have an excellent writing coach to provide you with tools to add polish to your project. My goal for this workshop is to help you make an investment toward your writing goals.
Having some of your own writing will be helpful, though is NOT required that you have a finished product to attend this workshop! Dr. V will cover specific questions that need to be answered when you're revising your work when you get to that stage in the process.
Dr. Vernetta Williams (Meet Dr. V) is a sought after writing coach and editor, and recently published a book to help graduate students adjust to the specific writing demands of doctoral programs. She has also presented commercial workshops on Pre-writing and Editing. In other words, she's got the goods to get you from Start all the way to Finish.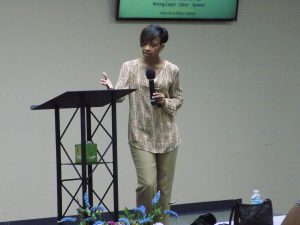 What is START TO FINISH?
I began hosting writers' workshops to expose others to "Dr. V" who became my writing coach in early 2016. As I continued to hit my writing targets and progressed on my personal project, I knew others could do the same.
In previous years, I started numerous projects that I didn't finish. Dr. V was an integral part of getting me over the hump toward finally typing "The End." That's how Start to Finish was born. In this Start to Finish workshop, Dr. V will cover specific questions that need to be answered when REVISING your writing project. Not finished writing? No problem. This workshop will motivate you to finish and you'll be prepared when you do!
Registration is $25 on or before February 19th, and $35 thereafter.
Don't miss it!!! Refreshments will be served.
Date:     March 4, 2017 @ 10:30 am
Venue:  The Alley at SouthShore, 10221 Big Bend Road, Riverview, FL 33578
Buy your ticket below via PayPal: