Join us for great content & to hear about
upcoming events

!
SUBSCRIBE:
The S.P.A. Experience 2019

Did you start strong, yet the year isn't exactly shaping up how you hoped? Concerned that this year may end up being a repeat of last year? You likely need to […]

Soul Training Book Signing Party

Soul Training is circulating around the country and I couldn't be more thrilled! Here are a few pics from our book signing party.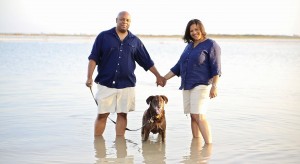 As much as Lisa loves to laugh, she loves making people laugh even more. Through her messages, she aims to inspire women to see themselves through God's lens and release the tendency to compare themselves to others.
Blog
You, me…and He

Growing up, I was in love with love. I spent my adolescent years thumbing through bridal magazines and living vicariously through every romantic scene I saw on television or read in a book. In high school, I was the biggest flirt in the land, with no clue what to do once I got a boy's […]

If Loving You is Wrong

I took notice of boys at a pretty young age. At six, I confidently declared whom I was going to marry. Anthony Clark was destined to be mine! Alas, it wasn't to be. One summer I went to day camp at the park district just outside my neighborhood while my mother worked. (Am I kidding? […]

Retaliation or wisdom ~ the choice is yours

Back in the day, my brothers and I used to share a room. One evening, my brothers had gotten into trouble for some random things boys do. As my mother finished her speech, which usually included some threat of bodily harm in the event of a repeat offense, she left the room.  Unfortunately, she hadn't […]
"With relationship comes responsibility.
We should endeavor to do well by those who love us."
~ Lisa E. Williams