LADIES: When you think of the spa, it's all about self-care, relaxation and restoration, right?
The S.P.A. Experience has a similar goal. We want to take an opportunity to do some "inner" self-care.
What's our goal? 
S

haring, Prayer & Affirmation.
We have been preparing to ensure that your experience is a life-changing one. As we endeavor to set an atmosphere ripe for self-reflection and inspiration, we hope you will come prepared to add what only YOU can bring to the experience. You may as well invite your friends so you don't have to tell them what they missed!
NOTE: There will be a free raffle so that one of our ladies can extend her experience with a complimentary spa gift package! Light refreshments will be served, so we request your registration so we may plan accordingly.
Who will be there? Glad you asked! Our featured guests are listed below. You can also expect dynamic women to host your experience and guide you in enriching activities.
WORSHIP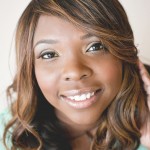 Minister/Psalmist  Altovise Moorer-Lee is an anointed woman of God who is committed to using her musical talents to exalt Christ and transform people by creating personal and powerful moments of worship. Her musical style stem from Gospel and Contemporary Christian. Altovise is originally from Deerfield Beach, Florida. However, this newlywed has been a long-time resident of Chicago, Illinois and that is where she and husband Peter make their home.
SPEAKER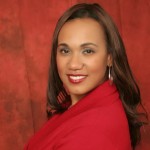 Jaime A. Gill is a certified life coach and radio show co-host of the L.O.V.E. PERSPECTIVE (LIVES OF VISION AND EMPOWERMENT). She combines her passions and experience to deliver a message that will inspire, educate, and enlighten her listeners to live their best lives now, because now is all they have! She is a sought after speaker that travels throughout the US leading workshops on self reflection, sexual violence prevention, women's equality, and youth empowerment.
As the author of, Lessons For The Little Girl, Ms. Gill shares her childhood experiences as an opportunity for every young lady and adult woman to reflect on their true identity. She wrote this book as mirror to help women to reflect and to embrace their lives at every stage of development.  Ultimately she dreams that this book will serve as a tool to create conversation between the generations.
Currently Jaime is pursing her Masters in Theological Studies Degree at McCormick Theological Seminary in Chicago, Illinois. Her name in French literally translates "to love" which is what she hopes to reflect to the world through her life's works.