Join us for great content & to hear about
upcoming events

!
SUBSCRIBE:
Time to Register for The S.P.A. Experience 2018!

  Come enjoy Word, Worship, Vendors, Refreshments, Gift bags, Prizes and more!  Saturday, April 21, 2018 @ 9:30am Crossover Church, 1235 E Fowler Ave, Tampa, FL EARLY BIRD REGISTRATION: $25 […]

The S.P.A. Experience is BACK…and bigger!

What is The S.P.A. Experience? A time to share, pray, and affirm our own gifts and the gifts in others. We will enjoy a time of worship with the OUTSTANDING, LaRue Howard! We will also […]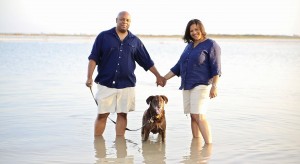 As much as Lisa loves to laugh, she loves making people laugh even more. Through her messages, she aims to inspire women to see themselves through God's lens and release the tendency to compare themselves to others.
Blog
Drafting Your Team

We're near the end of the first quarter. Are things looking a lot like they did at the end of the year? Do your goals seem out of your reach? […]

Living with a Friend Like "Me"

By my own assessment, my friendship skills were atrocious for years. As proof that God's grace is a real thing, I have some great friends today. Some may use me […]

5 ways to show WHOLE is your goal

As a divorcee,  I went through numerous stages after the relationship broke down. Prior to accepting my responsibility in the breakdown, I exhibited a series of behaviors that corresponded to […]
"With relationship comes responsibility.
We should endeavor to do well by those who love us."
~ Lisa E. Williams