Join us for great content & to hear about
upcoming events

!
SUBSCRIBE:
Time to Register for The S.P.A. Experience 2018!

  Come enjoy Word, Worship, Vendors, Refreshments, Gift bags, Prizes and more!  Saturday, April 21, 2018 @ 9:30am Crossover Church, 1235 E Fowler Ave, Tampa, FL EARLY BIRD REGISTRATION: $25 […]

The S.P.A. Experience is BACK…and bigger!

What is The S.P.A. Experience? A time to share, pray, and affirm our own gifts and the gifts in others. We will enjoy a time of worship with the OUTSTANDING, LaRue Howard! We will also […]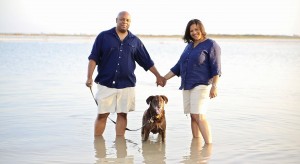 As much as Lisa loves to laugh, she loves making people laugh even more. Through her messages, she aims to inspire women to see themselves through God's lens and release the tendency to compare themselves to others.
Blog
Be Brave Enough to BEGIN AGAIN

Ever been asked to bring a dish to a dinner party? That's not necessarily the day you want to get creative. With your reputation on the line, debuting a new […]

Starting Over (4 Helpful Tips)

Divorce was a dirty word. I'd have done absolutely anything, outside of not getting married, to avoid it. Nevertheless, it found me. Twice. Less than a year after donning the […]

The Grace in PREPARATION – My marathon story

In 2005, I ran a full marathon. That's 26.2 miles. On foot. At the time, I was excited to raise money for a charity, travel to San Diego, and do […]
"With relationship comes responsibility.
We should endeavor to do well by those who love us."
~ Lisa E. Williams