Join us for great content & to hear about
upcoming events

!
SUBSCRIBE:
The S.P.A. Experience is BACK…and bigger!

What is The S.P.A. Experience? A time to share, pray, and affirm our own gifts and the gifts in others. We will enjoy a time of worship with the OUTSTANDING, LaRue Howard! We will also […]

This is the year you FINISH that writing project!

Are you prepared to finish WELL? No matter if this is your first book or your tenth, you likely have something to learn about REVISING. We have an excellent writing coach to provide you with tools to […]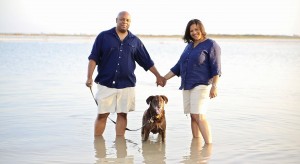 As much as Lisa loves to laugh, she loves making people laugh even more. Through her messages, she aims to inspire women to see themselves through God's lens and release the tendency to compare themselves to others.
Blog
What's the Key to Gaining Momentum?

Like most canines, my dog loves chasing squirrels. In 10+ years, it's Squirrels 792, Hershey 0. Despite his track record, he remains undeterred. If he sees one, it's on. I […]

Stop Your Snoozin' and Get Up!

I had to break up with my snooze button. We had a great relationship for many years, but I got too comfortable. Familiarity crept in. Soon, I didn't even notice […]

It's Time to Act Brand New

My last "first day of school" was so long ago, I don't think cell phones existed. (Let that sink in.) Yet, as each new school year approaches, I still experience […]
"With relationship comes responsibility.
We should endeavor to do well by those who love us."
~ Lisa E. Williams