Join us for great content & to hear about
upcoming events

!
SUBSCRIBE:
The S.P.A. Experience is BACK…and bigger!

What is The S.P.A. Experience? A time to share, pray, and affirm our own gifts and the gifts in others. We will enjoy a time of worship with the OUTSTANDING, LaRue Howard! We will also […]

This is the year you FINISH that writing project!

Are you prepared to finish WELL? No matter if this is your first book or your tenth, you likely have something to learn about REVISING. We have an excellent writing coach to provide you with tools to […]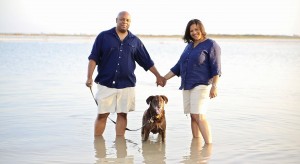 As much as Lisa loves to laugh, she loves making people laugh even more. Through her messages, she aims to inspire women to see themselves through God's lens and release the tendency to compare themselves to others.
Blog
No more back & forth!

Remember playing "keep-away" back in the day? I know I'm dating myself, but surely I'm not alone! Maybe you were fortunate enough to be one of the "perpetrators," keeping the prized […]

It doesn't pay to rest-LESS!

A couple weeks ago, we enjoyed The SPA Experience 2017. Were you there? The turnout and the God encounter was more than I imagined! Overwhelmed and grateful, I think I […]

The Great Pretender

I'm an expert at some things that I wish I weren't. Like acting, even when there's no camera. For instance, I know how to keep my facial expression the same […]
"With relationship comes responsibility.
We should endeavor to do well by those who love us."
~ Lisa E. Williams