Join us for great content & to hear about
upcoming events

!
SUBSCRIBE:
The S.P.A. Experience 2019

Did you start strong, yet the year isn't exactly shaping up how you hoped? Concerned that this year may end up being a repeat of last year? You likely need to […]

Soul Training Book Signing Party

Soul Training is circulating around the country and I couldn't be more thrilled! Here are a few pics from our book signing party.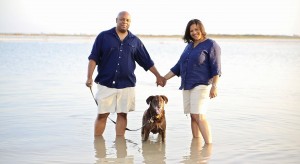 As much as Lisa loves to laugh, she loves making people laugh even more. Through her messages, she aims to inspire women to see themselves through God's lens and release the tendency to compare themselves to others.
Blog
Do you need a recharge?

There's a phrase that many hate to hear, but love to use when trying to wrap up a phone conversation: 'My phone's about to die.' Really? In 2019?! I've found that the only thing more frustrating than hearing those words is not being able to reach my husband, only to have him later tell me: 'My […]

Play Your Position

I enjoy watching sports. However, people don't always enjoy watching with me. On the outside, I appear to be a rational, funny, slightly excitable human being. That's not the entire story. There's also a part of me that's pretty scary – she's loud, opinionated, and is always screaming something about how the ball doesn't lie. While […]

What did you say?!

My mother was rarely one to attend theme parks, but an aunt took groups of kids, and we'd spend the day. Midday we'd all trek back to the car to eat our sack lunches, and then we'd venture back to the park to continue our full day of fun, rides, games, and…yummy treats. As a […]
"With relationship comes responsibility.
We should endeavor to do well by those who love us."
~ Lisa E. Williams