Join us for great content & to hear about
upcoming events

!
SUBSCRIBE:
Soul Training Book Signing Party

Soul Training is circulating around the country and I couldn't be more thrilled! Here are a few pics from our book signing party.     

Time to Register for The S.P.A. Experience 2018!

  Come enjoy Word, Worship, Vendors, Refreshments, Gift bags, Prizes and more!  Saturday, April 21, 2018 @ 9:30am Crossover Church, 1235 E Fowler Ave, Tampa, FL EARLY BIRD REGISTRATION: $25 […]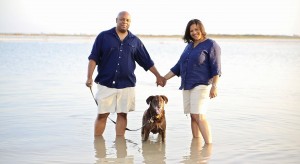 As much as Lisa loves to laugh, she loves making people laugh even more. Through her messages, she aims to inspire women to see themselves through God's lens and release the tendency to compare themselves to others.
Blog
Tips to Help Today's Habits Accomplish Tomorrow's Goals

This time in 19__ I was gearing up for my senior year of high school. George Michael was no longer with Wham! and his first solo album (yes, I said album) was at the top of the charts. Fifteen years old with no idea of where I was going for college, but thrilled about the […]

That time I was JEALOUS

Ever discovered something that showed a side of you which isn't as "tidy" as you'd like? Back in the day, my response would've been to grab my journal, write out some prayers, or go searching for a book or article to help me work through my issue. No need to share the ugly. Or so […]

4 Things that Vulnerability May Bring

Social media has nearly erased the desire to hold our business close to the vest. Many people sacrifice secrets on the altar of likes. Going "live" and sharing videos of moments from the private to the hilarious has become second nature. Everything's not "deep," but at times, it seems nothing's sacred. Many of our grandparents […]
"With relationship comes responsibility.
We should endeavor to do well by those who love us."
~ Lisa E. Williams