Join us for great content & to hear about
upcoming events

!
SUBSCRIBE:
Soul Training Book Signing Party

Soul Training is circulating around the country and I couldn't be more thrilled! Here are a few pics from our book signing party.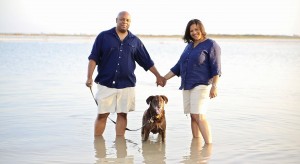 As much as Lisa loves to laugh, she loves making people laugh even more. Through her messages, she aims to inspire women to see themselves through God's lens and release the tendency to compare themselves to others.
Blog
Show Your Work

Back in the day, when we solved math problems teachers said: "show your work" and there were penalties if you didn't…even if the answer was correct. It wasn't that the teachers were mean. They were just more interested in being sure I knew the correct process than me proving how smart I might be. Showing your work […]

Grab the reins with your words!

In December I was partially consumed with Christmas movies. As I continued watching them into the new year, I wondered when I became this person. I believe it was during snowy winters in Chicago where my beloved pup and I snuggled on the couch under the covers while frigid winds blew outside. Whenever it was, […]

Is your head in the game?

What are you thinking about these days? Is your mind consumed with the latest social media hot topic, or the incredibly long Christmas list facing you? Unfortunately, we don't often put enough emphasis on what occupies our mind space at any given time. So, related to your future: 'Is your head in the game?' Are you […]
"With relationship comes responsibility.
We should endeavor to do well by those who love us."
~ Lisa E. Williams